Do you need some juicy video marketing statistics to help get your boss to green light your department's video project? Do amazing video marketing statistics make your pulse quicken? Do you enjoy silly puns about cats in videos? Then have we got something for you to see!
Behold! <trumpets blare>
What we feel are the top 15 video marketing statistics visualized into a handy downloadable e-book for 2015! We also mixed in a few cat graphics with stats and puns because let's face it, if there weren't cat videos…the internet would likely cease to exist. Enjoy!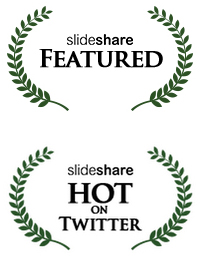 Want a copy of these purr-fect video marketing stats for yourself?
Transcript:
The Top 15 Video Marketing Statistics for 2015
(Now jam packed with 43% more cat video puns!)
59% of viewers will watch a video to completion that is less than one minute. – Wistia
92% of mobile video viewers share videos with others. – Invodo
65% of executives have visited a vendor's site after watching a video. – Forbes
(39% have called a vendor after watching a video)
70% of marketing professionals report that video converts better than any other medium. – MarketingProfs
When marketers included a video in an email, the click-through rate increased by 200% – 300% – Forrester
The average internet user spends 88% more time on a website with video. – Mist Media
300 hours of video are uploaded to YouTube every minute. – YouTube
(That's a lot of cat videos!)
64% of consumers are more likely to buy a product after watching a video about it. – comScore
Visitors who view videos stay on web sites an average of 2 minutes longer than those who don't view videos – comScore
59% of senior executives prefer to watch video instead of reading text, if both are available on the same page. – Forbes Insight
Homepage videos are shown to increase conversion rates by 20% or more. – ReelSEO
(Read about how our client got a 34% increase in conversions)
Using video on landing pages can increase conversion by 80% – Unbounce
Mobile makes up almost 40% of global watch time on YouTube. – YouTube
(6 billion hours of video are watched monthly on YouTube)
1.8 Million Words is the value of one minute of video. – Dr. James McQuivey, Forrester
Only 24% of brands are using online video to market to consumers. – Kantar Media
Who Came Up With This Super Paw-someness?
OK. That was my last cat pun, now allow me to introduce you to Adelie Studios…
Adelie Studios specializes in visual storytelling. It's been our focus for more than a decade. Whether it's short explainer videos, infographics and other shareable visual content, we create the visuals that help hundreds of start ups on up to big brands stand out in an increasingly competitive environment. And most important of all, it's our passion. After all we create animated marketing videos…what's not fun about that?