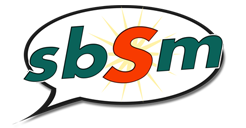 I'm honored to be presenting at the Small Business Social Media Summit next week on Wednesday May 14th at the Westford Regency in Westford, MA.
The Small Business Social Media Summit is an all-day event featuring seminars, breakout sessions and a panel of Social Media experts.
I will be presenting "Telling Your Brand Story Better with Video" which is an extended and more in depth dive into the subject I covered in my e-book by the same title.
If you need help "humanizing" your company or brand, relax! I'll give you tips, ideas and stats to help you understand how to use video to connect with your audience.
In my presentation I will share some examples of where humanizing your brand with video has worked online, some important stats of how video has helped brands. It will be fun…FUN I TELL YOU!!!
If you think that watching me speak might actually be entertaining, (kind of like watching a horrible audition on The Voice – something so bad, you just can't look away) and you happen to be in New England, I hope to see you there!
[social-bio]