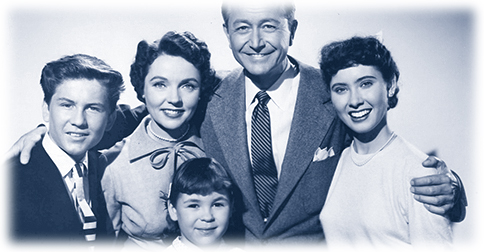 The traditional family has changed a lot since Father Knows Best aired in the 50s. The American family dynamic has drastically shifted. Don't think so? Well consider that 88% of millennial dads feel it's at least somewhat important to be the 'perfect dad'. That's a higher percentage than millennial moms. As fathers begin taking a more heavily involved part in family decisions, the need for more and better information grows and grows. BabyCenter along with Think with Google conducted a survey of Millennial Dads and here are the highlights from the survey along with my takeaways:
59% of millennial dads use their smartphone most when looking for parenting information
This shouldn't come as a huge surprise as millennials have grown up with smartphones and 85% of millennials own a smartphone. What this should signify for retailers and juvenile product manufacturers is that their websites had better be mobile friendly or responsive. When dads do find content many were disappointed by the number of websites not optimized for mobile, especially pages like Frequently Asked Questions or Instruction Booklets. Lots of text on a website not optimized for mobile makes it very difficult to read.
YouTube searches for 'Babyproofing' by millennial dads are up 43% year over year.
It shouldn't be a surprise that baby-related 'how-to' searches are up. Overall 'how-to' searches on YouTube are up 70% year over year with more than 100 million hours of how-to content watched so far this year and baby focused 'how-to' searches have grown 49% year over year. There's something far more comforting about seeing and hearing the step by step instructions rather than just reading them and hoping you're doing them right. In addition to 'Babyproofing' searches; 'Feeding' searches are up 31%, 'Baby Care & Hygiene' are up 28% and 'Baby Car Safety' searches are up 22%. So when you're releasing a product that needs to be assembled or has any sort of troubleshooting that may need to be done, you should definitely be making an investment in support video content.
69% say they wish there was more parenting content available for dads online.
As a dad and as a creative who has worked with a number of juvenile product manufacturers, I can definitely agree with this. Most content is geared to moms, that which features dads usually feature dad as a bumbling idiot who can't do anything right. Think of the large number of dad-focused ads during the Super Bowl? So the perception of dads and the opportunity they represent is starting to change, slowly, but it is changing.
The biggest takeaway here is brands who adapt and begin producing dad oriented content will be ahead of the game in capturing the attention of the dad audience. If you're marketing to parents you need to start thinking about reaching not only moms but also dads as the traditional family roles are changing. The marketers savvy enough to begin speaking intelligently to dads at every stage of the buying cycle will win new customers and brand loyalties.