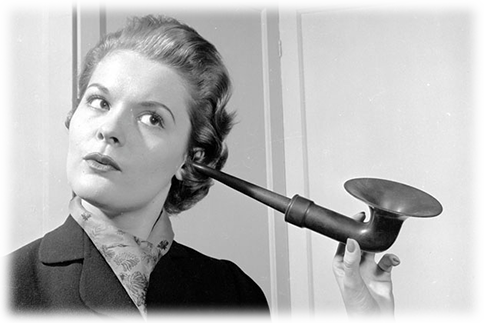 A problem many explainer and marketing videos experience is many business people don't have audio turned on in their offices. It's just impractical for some or obtrusive for others particularly in a company with large areas of open cubicles. Suddenly the CEO's talking head in your video or a voice-over describing how your service works isn't heard or conveyed as effectively as possible to your viewer.
So what can you as a marketer do when creating an explainer video about your product or service? Here are a couple of very simple solutions.
Add Subtitles
In a report published by eMarketer with research done by PLYmedia they found on average that subtitles increased the length of video viewer engagement by almost 40%. Another interesting stat was:
"Comparing subtitled videos to identical videos without subtitles, PLYmedia found that the videos with subtitles were watched 91% to completion, compared with 66% to completion for those without subtitles."
Even more significant was that subtitles increased viewership of videos on "mute," by 20x.
This all clearly shows that adding closed captioning or subtitles to your product demo or marketing video will greatly increase the efficiency of your your video when primarily selling it to business people.
Make audio a "bonus feature"
Not literally, but as part of the scripting process for your videos think of the visuals that will be involved so they tell the story for you. This is so simple to do but something that so many people fail to take into account when producing an explainer video. Animation is exceptional at taking concepts or hard to describe features and conceptually bringing them to life for the viewer through visual communication.
Another reason visually scripting your video is a best practice is that the language you produce the video in,  may not be the first language of your viewer or your target demographic. So while having a slick talking voice over may sound fantastic, it may be difficult for a non-native speaker to follow.
Utilizing a visual scriptwriting process for your animation not only reinforces points to your native speaking audience but also communicates your information to your non-native speaking audience. The bonus is this method also delivers your message effectively to your audience to those who don't have their audio turned on or are forced to watch it in "mute mode".
Nothing is going to be as effective as combining audio and visual, that is the power of video and what makes it so engaging. But if the viewer's curiosity is piqued, they'll want to pull out their smartphone and watch your video the first chance they get with the audio turned way up to get the complete story your video is telling.
So what about you? What are you doing to make sure your message is communicated as effectively as possible?