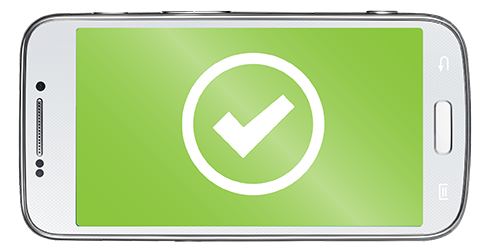 Google announced last year that it would be making enormous changes to how it ranks websites. The major shift in its algorithm of how it indexes sites boils down to one very important question:
Is your website fully
optimized for mobile?
If it's not your website could be penalized or worse, removed from search indexing altogether. Don't panic yet. Google has a great Mobile Friendly Testing free tool to help you analyze your website. Hopefully you'll get a message like this:
But if your website is not ready for the mobile update, it will likely look more like this: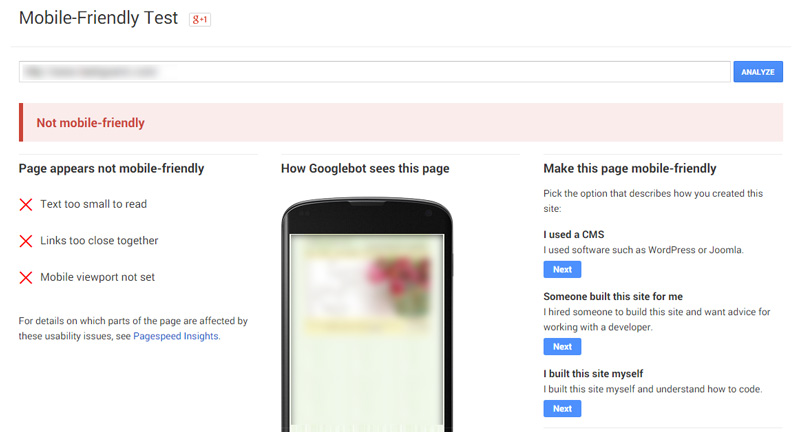 Thankfully Google includes some recommended steps on the page should your website fail the test as you can see in the above example. You can also read a bit more about what to do and the changes on the Google Webmaster Blog.
So after your site gets good marks and the green light, what about your video content? Do you need to worry about it? Absolutely. Sites that are optimized for mobile are going to get higher results now in Google's search index. If those sites have video, studies have shown that video increased the chances of getting first page results by 50x. That number will only go up if your site is mobile optimized AND includes video. Here are the two major things you need to worry about with your video content:
Flash is a No No
Many older video playing technologies utilized Flash Player to play the video. While still OK for desktops, virtually no mobile devices nowadays will play any Flash content. Without getting too technical, at the very least you need to make sure whatever technology you're using to play your video content uses a technology called HTML5 regardless of device. If you are using a business video hosting service, such as SproutVideo, Wistia, Vidyard, etc.; you're all set.
Old YouTube Embeds
I didn't include YouTube above for two reasons. One is because there are many reasons why you should use a business video hosting service rather than YouTube. The second reason is because YouTube has separate issues and you need to make sure you use their new embed code and not the old embed code. YouTube originally used a different embed code for their videos which if you look at your website code, usually started with <object> in the code. They have recently announced they will no longer be supporting their Flash embed API and encourage users to upgrade to their current <iframe> API. The YouTube iframe technology can detect whether HTML5 or Flash would work best on the device being used. In most cases except for very old desktop computers, it's going to deploy HTML5 first.
So if you have a site with some old YouTube embeds on it, you or your IT team may want to check the embed code to ensure that you are using the new <iframe> embed tag and not the old <object> in the code. Making this simple switch will ensure that all of your video content will be playable on mobile devices and you won't take a hit for obsolete code in your search rankings.
More video
Last but not least is the need for more video content to explain simple concepts, knowledge base videos, service features and other aspects of your business. As more and more users shift devices and begin using tablets or phones to search for and research your brand, you'll need more easy to digest bits of content. Video is the ultimate snackable content. Video was responsible for 55% of total mobile data traffic last year. It comes down to one simple premise, if a user has the choice between viewing a short video or reading and scrolling through several paragraphs of text about the same information. They're going to choose the video every time.