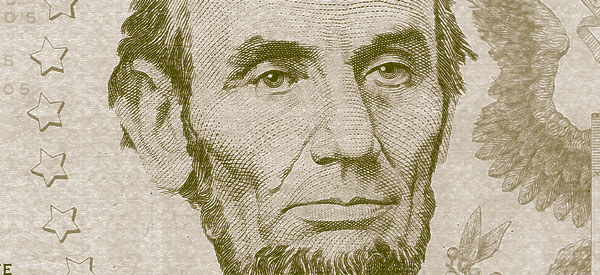 I'm sure you've seen them. GET A CUSTOM LOGO FOR $5!!! They're all over. In addition to logos, many have the same approach for infographics and, of course, explainer videos. Now I know what you're saying, "You're a creative dude so you're just complaining…blah, blah, blah, 'get off my lawn!' and all that stuff." You may be half right; I do say blah, blah, blah a lot. But I don't care about the five dollar logo people. My gripe is with how services like this and their marketing could potentially cheapen the perception of truly good creative.
Let's just clear the air first, if you are buying (or thinking of buying) creative from one of these sites and think it is truly "custom" you're fooling yourself. Most of the designs you'll get are either really shoddy design or templates they are using to churn out "custom" work. But what did you expect? It was five bucks. You've likely paid more for a hamburger. The bigger question becomes: if you buy that cheap piece of creative content, what does that ultimately imply about the quality of your work?
Your logo, explainer video or infographics are, in many cases, the first thing a potential customer will see from you and represent the quality of the work you do. When you get truly custom design work, your designer (or designers as the case may be) becomes an extension of your company. They are digging into who your demographic is and how best to attract them. Your designer is pushing back on you and your team to go beyond the expected to come up with a story around your brand that is truly memorable.
A typical one minute explainer video takes roughly seventy working hours to complete from kickoff to final delivery. In addition to all of the things you would expect to be included, like sourcing music, voice over recording and of course animation, that time includes getting to know the product or service in depth through creative briefs and kick off calls before we ever begin writing the script. We need to know a product or service inside and out; we need to know who your competitors are and how they're positioning themselves. We're telling a story and to tell a great story, you need lots of details. Much of this detailed minutia will never see the light of day as part of the finished explainer video, but it's all needed to help us understand what makes a client's story compelling.
What cheap creative does is belittle the design process in the eye of the consumer. Being barraged by ads about custom quality on the cheap starts to impress upon the general business audience that's what you should be paying to get high quality creative. So then when that business owner or marketing director speaks to someone providing actual custom creative content at a fair market value, there's usually a long conversation needed to describe why their rates are so much higher and what makes their process, and ultimately end product, better.
It's nothing new. I've been having a version of this conversation for years with potential clients. If it isn't the logo for five bucks, its college students doing a job on the cheap for beer money or dealing with someone outsourcing creative to an overseas company that churns out template based creative by the ton. There's always someone you end up competing with willing to do it on the cheap, so you need to make the potential client understand what sets you apart. In our case, having won a few awards and proven results is a big differentiator.
Your logo, your explainer video, your infographics, etc. is the first contact potential customers have with you in many cases. It's telling the story of your brand. You can experiment with cheap sushi at a gas station if you are bold and feel like testing fate, but are you willing to go on the cheap for the very thing that defines your company?