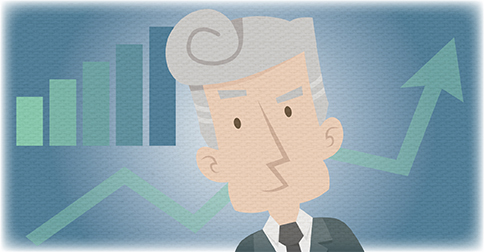 In this day and age, it seems like common knowledge that every website should have an explainer video to help potential customers get to know your business and understand your unique value proposition, but every now and then, you might encounter unexpected push back when suggesting it to your boss. Here is a guide to overcome common obstacles and get the explainer video you know your business needs!
1. Identify the Business Need it Solves
If you can't define the purpose of creating this video, you should probably head back to the drawing board. Having a specific goal in mind will bring clarity and simplicity to the message your video communicates as well as the desired outcomes you will be tracking later on.
Your goal for the video needs to be stated succinctly and purposefully in order to be convincing. For instance, "Let's use video to generate excitement about our new products and capture high-value leads" is a great way to define the main focus of the video and the end result of implementing it.
2. Too Expensive
Luckily, with the advance of technology, the expense of creating a high quality explainer video has dropped dramatically in the past few years. That still doesn't mean your company has extra cash lying around waiting to be put to use. The good news is that sticker shock should be less of a factor, but the bad news is you will need to do some research to understand the range you should expect when commissioning a video.
A better way to quell any fears about costs would be to reframe the discussion in terms of return on investment (ROI). For example, many studies have shown the positive impact adding video to a product page can have. Retailers with video on a product page have reported that visitors are anywhere from 60 – 144% more likely to buy, stay on the page twice as long, and visit two times as many pages. Shoppers have spoken up too, with 90% of them stating that product videos help inform their buying decisions, and that they actively seek them out when making purchase decisions. The positive effect a video can have extends well beyond retail to other industries like real estate, where video can result in a phenomenal 400%+ increase in contacts about a listing, and professional services with a majority of executives preferring to watch a video than read text.
3. Don't Have the Time or Resources
All too often, companies try to go it alone when producing explainer videos. The end result usually reflects how much was invested in the process, as well as the level of experience of those involved. Filming someone in a conference room talking about the company simply won't cut it, and could even do more harm than good by turning off site visitors.
That is not to say you have to spend a lot to get a good quality video – you just have to find a production studio that can work within your constraints. When you tally together the time taken out of already busy schedules to fiddle with cameras and learn the basics of editing, you will likely save a ton of time as well as money by getting professionals involved. At the end of the day, it's really just about good matchmaking between your production studio, your budget, and your video concept.
4. IT Department is Swamped, Can't Update the Site
Depending on the content management system used to build your website, you probably don't need to edit any code to add a video to your site. Adding video can be as easy as copy and paste! All you need is a professional video hosting provider that can take the guesswork out of uploading, encoding, and publishing video online.
When you are embedding a video, you don't have to worry about slowing down the page load time, and if you add your website to a video sitemap (often provided by your video hosting platform) then you should see some positive SEO signals to boot. Any time invested in placing the video on your site will likely pay off with a better website visitor experience, improved engagement and conversion rates.
5. How Would We Know It's Working?
Again, it's all about ROI. This is where those goals you defined earlier will come into play. You need to be able to track the performance of your videos in detail, as well as the impact adding video to the page had on your site traffic, search rankings, email list growth rate, lead generation efforts, or conversion rates. Since video can positively impact all of those site performance factors and more, it's best to define your desired outcome narrowly so you don't wind up with mixed signals.
Hopefully these tips will help you overcome the most common objections to implementing an explainer video on your website. If you have any questions, the experts at Adelie Studios are available to provide guidance and advice to help you get started. Let us know how it goes in the comments below!