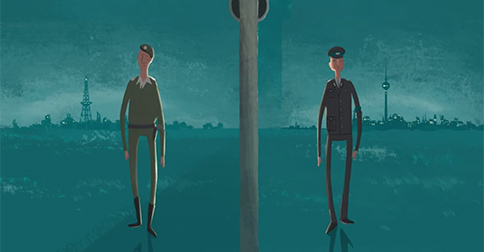 There's something amazing about a true story. Its grounding. It builds empathy with your audience and makes your brand more relatable.
So it's no surprise that with the rise of companies telling stories around their brand, that there is also a movement around mixing true stories into their marketing mix and how a brand affects the people who use their products or services.
A great example is this one from Airbnb, which allows users of their service to seek out non-hotel travel accommodations listed by other users throughout the world. The main character, a former West German Berlin Wall Guard, ends up staying with a former East German guard who welcomes he and his daughter into his home. It releases the main character from a fear and burden he's been carrying all these years.
The story itself is amazing. The fact that Airbnb in a weird way helped facilitate this human connection is secondary to the story, but central to Airbnb's service and focus. Great storytelling is so critically important now for any brand to engage its users and potential users. When you can wrap a true story around what it is you do it is all the more powerful. Now not only are you showing the value of what you do, but you are able to do it in a way that nearly every viewer will be able to relate to.
Another aspect that makes this video so successful is the animation. The real Catherine, Jörg and Kai may not want to be on camera, but that doesn't make their story any less compelling. By using animation you can tell the story in a more engaging way without having to hire actors and the animation adds a whimsical element to the story. You can do things simply but elegantly with animation that you just can't do with real actors without a lot of CGI and a big budget production.
What are some facts and true stories that would help tell the story of your brand?